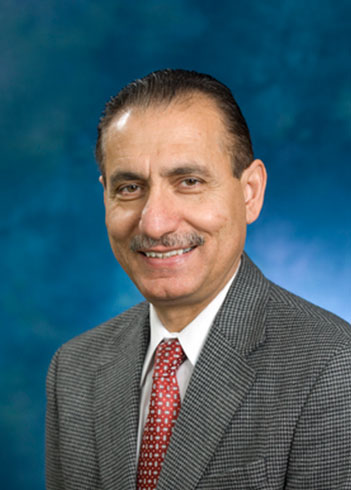 Abdullah M. Yonan, M.D.
Pulmonology and Critical Care
Medical Doctorate, University of Baghdad, College of Medicine, 1978.
M.D. in Pulmonary and Critical Care at New York Methodist Hospital, 1999

Practicing since 1999
Hospital Affiliations:
Abrazo Arrowhead Campus
Abrazo Maryvale Campus
Abrazo West Valley Campus
Banner Boswell Memorial Medical Center
Banner Estrella Medical Center
Banner Thunderbird Medical Center
Dignity Health St. Joseph's Westgate Medical Center
Kindred Hospital
Currently Seeing Patients At:
9171 West Thunderbird Rd
Suite 101
Peoria, AZ 85381
Abdullah Yonan, M.D. is Board Certified in Pulmonology. Dr. Yonan was educated at Baghdad University, College of Medicine. He continued his education at Al Mustansiriya University in Baghdad and then completed a fellowship in Pulmonary Medicine at New York Methodist Hospital in Brooklyn, NY. Dr. Yonan has been practicing Pulmonary medicine in Arizona for the past 15 years. Being fluent in English and Arabic allows Dr. Yonan to see a diverse group of patients.
-Anonymous Patient1
"I cannot thank Dr. Yonan and his nurses enough for the kindness and care I received."
-Anonymous Patient
-Anonymous Patient2
"Dr Yonan has been my doctor for about 15 yrs. He is very professional. It's hard to find doctors that listen and care for their patients like Dr Yonan."
-Anonymous Patient
-Anonymous Patient3
"I have been with Dr. Yonan for five years. He is so kind and caring and I never feel rushed. Pulmonary tests are done in the office and the technicians are wonderful in their explanations. I am in good hands."
-Anonymous Patient
-Anonymous Patient4
"I have recommended others to him. He is a good doctor and I am lucky to have him!"
-Anonymous Patient
-Anonymous Patient5
"Dr. Yonan is wonderful, Thank you for all that you do."
-Anonymous Patient
We Offer a Full Range of Services in a Variety of Specialities