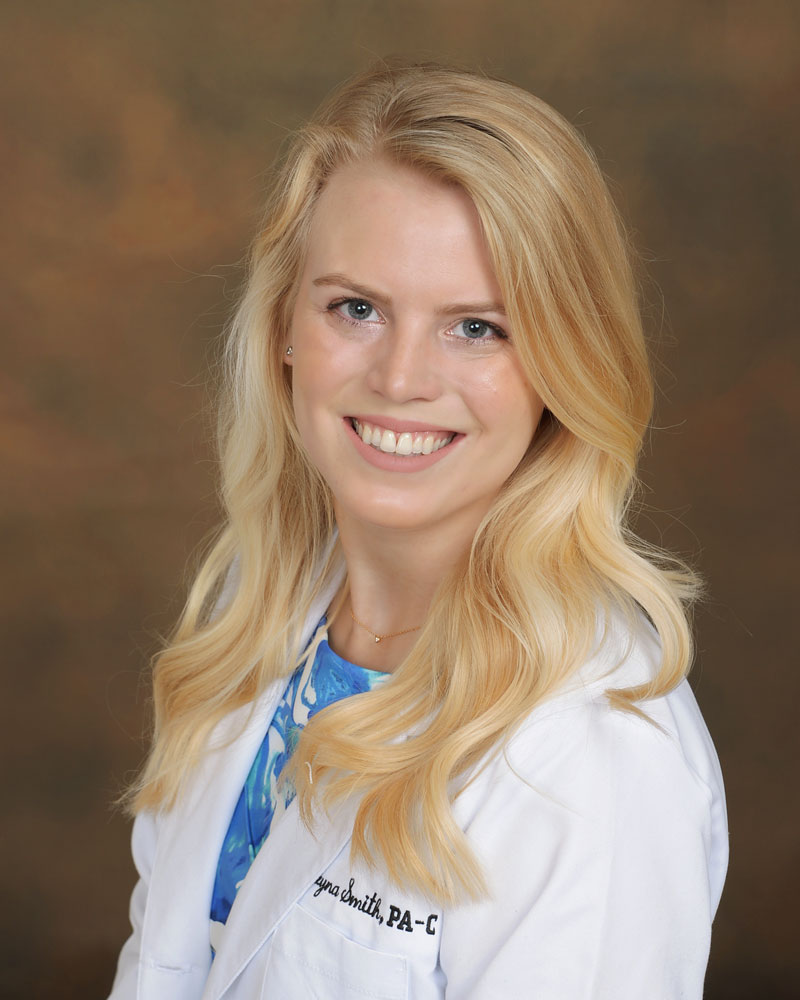 Katarzyna (Kasia) Smith
Physician Assistant
Masters of Physician Assistant Studies, Philadelphia University, 2017
Practicing since 2017
Currently Seeing Patients At:
9171 West Thunderbird Rd
Suite 101
Peoria, AZ 85381
Katarzyna (Kasia) Smith, PA-C, obtained her undergraduate degree in health sciences at Philadelphia University in 2015. She then earned her Masters of Physician Assistant Studies from Philadelphia University in 2017. She came to work at Phoenix Medical Group in 2017 and practices at our Peoria location where she sees Internal Medicine and Pulmonology patients. She is certified by the Arizona Regulatory Board of Physician Assistants. 
-Patient D.L.
"Kasia Smith was quick and to the point with my condition. She even provided emotional support on the stigma of my condition- very professional. The staff was amazing. I am very happy with my care."
-Patient D.L.
-Patient J.F.
"Very professional physician assistant. She's very kind, listened to me, and responded to each question professionally and accurately. She helped me with a plan of action for the future and encouraged me with being proactive on my health needs."
-Patient J.F.
-Patient R.B.
"Kasia was warm and welcoming and she showed true care for me as a patient."
-Patient R.B.
-Patient C.C.
"My first encounter with Kasia she was well prepared. She reviewed details of reports and listened to my questions and concerns. Her explanations were clear and she gave helpful tips for my sleep problem."
-Patient C.C.
We Offer a Full Range of Services in a Variety of Specialities