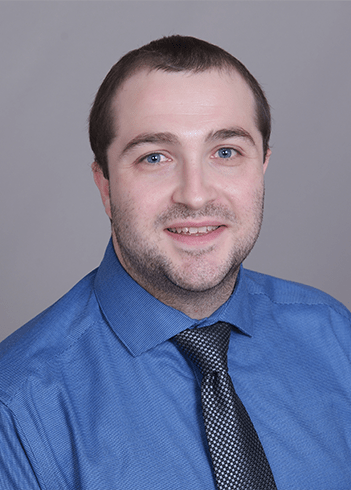 Dustin Hahn, FNP-C
Pulmonary Medicine
Master of Science in Nursing, University of Phoenix 2018
Family Nurse Practitioner Fellow, American Association of Nurse Practitioners 2018
Degrees:
AAS (2010)
BSN (2012)
MSN-FNP: (2018)
Certifications:
Family Nurse Practitioner
Certified Post Anesthesia Nurse
Registered Nurse
Currently Seeing Patients at:
9171 W Thunderbird Road #101
Peoria, AZ 85381
Phone: 623 815-7800
Fax: 623 815-7900
Located at the southwest corner of 91st Avenue and Thunderbird Road, just west of the Loop 101.
Dustin Hahn, FNP-C is a 30 year-old Phoenix Native Who has been practicing in the medical field since 2010. He started with his Associates of Applied Science from Paradise Valley Community College for his initial RN training. He has worked nearly every area of acute care nursing in the hospital setting including medical/Surgical, Trauma / Surgical ICU, and Spent the last 7 years of his RN career working as a Certified Post Anesthesia Nurse taking care of surgical patients in the Level 1 trauma Setting
Dustin then immediately pursued his Bachelor of Science in Nursing Degree from Arizona State University in 2012 graduating Summa Cum Laude.  He then attended the University of Phoenix MSN-FNP Program and graduated with a 4.0 GPA in 2018 with his Master's of Science in Nursing and began practicing in 2019.  He is currently a Board-Certified Family Nurse Practitioner Fellow with the American Association of Nurse Practitioners (AANP).
-Patient L.R.
"Exceptional experience. Knowledgeable and very polite."
-Patient L.R.
We Offer a Full Range of Services in a Variety of Specialities