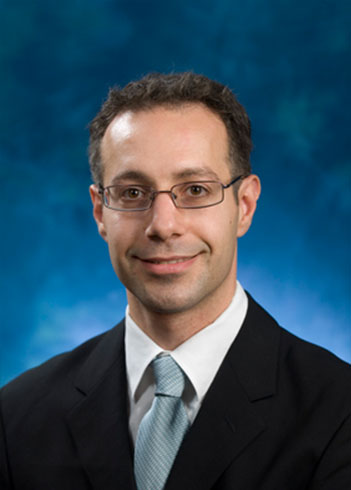 Girolamo J. Arpino, D.O.
Internal Medicine, Sleep Medicine
Doctorate of Osteopathic Medicine, New York College, 2005
D.O. in Internal Medicine and ADMS Certified in Sleep Medicine, Beth Israel Medical Center 2009
Practicing since 2008
Hospital Affiliations:
Medical Director at Sunview Health and Rehabilitation Center
Banner Boswell Memorial Medical Center
Banner Del E. Webb Memorial Medical Center
Dignity Health St. Joseph's Westgate Medical Center
Currently Seeing Patients At:
9171 West Thunderbird Rd
Suite 101
Peoria,AZ 85381
Dr. Arpino is board certified in Internal Medicine and board certified in Sleep Medicine. He completed medical school in New York in 2005 at New York College of Osteopathic Medicine of NYIT. He then completed Internal Medicine Residency and Sleep Disorders Medicine Fellowship in New Jersey in 2009 at Beth Israel Medical Center. He joined our practice in July 2009.
-Anonymous Patient1
"Dr. Arpino, he is very understanding and will take as long as you need to answer any questions you might have. His office staff is also a great group of people that take the extra step to help you any way they can."
-Anonymous Patient
--Patient T.W.
"Dr. Arpino and staff go the extra mile to make sure we get the very best service. My wife and I are proud to have PMG as our medical providers."
-Patient T.W.
-Anonymous Patient2
"Dr. Arpino is an excellent professional. I would recommend him as a PCP to anyone!!"
-Anonymous Patient
-Patient J.S.
"Dr Arpino is always very professional and interested in our wellbeing. He asks good questions and listens to what we are saying."
-Patient J.S.
-Anonymous Patient3
"Dr Arpino is wonderful. He is generous, attentive, and caring. A visit to his office is reminiscent of seeing a family doctor back in the 50s and 60s, before the corporate takeover of medicine."
-Anonymous Patient
-Patient C.K.
"Very pleasant to talk to. Very efficient and knowledgeable."
-Patient C.K.
-Patient J.C.
"Dr. Arpino is a fantastic doctor. He's the best and every time I leave I thank him for being my doctor"
-Patient J.C.
-Patient B.B.
"Dr. Arpino is a wonderful care giver. He genuinely cares."
-Patient B.B.
-Patient D.D.
"He's so patient and listens to everything. My husband and I both love Dr. Arpino!"
-Patient D.D.
-Patient W.A.
"Dr. Arpino and staff do an excellent job."
-Patient W.A.
We Offer a Full Range of Services in a Variety of Specialities