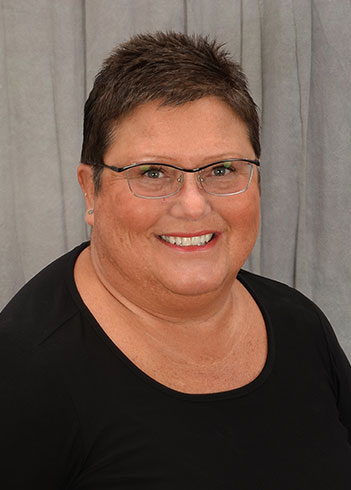 Debra Mescher, PA-C
Physician Assistant
Bachelor's of Science in Physician Assistant Studies, Des Moines University, 1996
Practicing since 1996
Currently Seeing Patients At:
9171 West Thunderbird Rd
Suite 101
Peoria, AZ 85381
14873 W. Bell Rd.
Suite 100
Surprise, AZ 85374
Debra Mescher, PA-C, obtained her undergraduate degree in 1996 at Des Moines University. She came to work at Phoenix Medical Group in 2016. She currently practices at our Peoria and Surprise locations where she sees patients for Primary Care and Pulmonology. Debra is certified by the Arizona Regulatory Board of Physician Assistants and DOT certified.
-Patient B.A.
"By far the best Primary Care Health Practice I have been to. I work in healthcare as a phlebotomist and was referred to PA Debra Mescher. There is not enough good things I can say. She is extremely thorough, genuinely really cares, has a ton of experience, listens and makes you feel heard and ultimately makes you feel better with whatever mental health or general health issues you have. She listens without waiting for her turn to talk, she understands and makes you feel comfortable and that you and her are on the same level. I have finally found a Health provider that time and time again proves how awesome she is each visit."
-Patient B.A.
-Patient K.C.
"I am pleased with the care provided by Deb. I have recommended two new patients to Deb and they also received excellent care."
-Patient K.C.
-Patient J.K.
"I love my provider. She takes time to answer my questions and gives me great advice."
-Patient J.K.
-Patient L.B.
"Debra always listens to her patients questions and concerns and is extremely knowledgeable about medications, contraindications and possible side effects."
-Patient L.B.
-Patient A.Q.
"Quick, friendly and professional."
-Patient A.Q.
-Patient C.M.
"Deb Mescher is the best doctor I ever had!"
-Patient C.M.
-Patient J.S.
"Love this office! Debra Mescher is fantastic. She worked me in on a Saturday to discuss my results. Very caring."
-Patient J.S.
-Patient R.H.
"Debra Mescher is the best medicine doctor I have ever had. She knows what she's doing and I love her patient care. Thank goodness for good doctor's. I sincerely appreciate your time and consideration in all matters and you deserves to be honored!"
-Patient R.H.
We Offer a Full Range of Services in a Variety of Specialities